The children's program for Beginners and Advanced dancers "Dance Fireworks" has been successfully running in 70 dance clubs of Russia since 1998.
The program is a Basic Dance Education for Children and Teens with any dance experience (especially those without experience).
The dance program for ages 6&Up will include basic dance patterns: 5 Minut Children Dances, as well as the Little Elephant, Laundry, Hitchhickers2, Slow Waltz, Cha-cha-cha, and Polka.
The dance program for ages 12 - 15 will include: Street Dance, Hip-Hop, Jam, Vogue, Hitchikers2, Slow Waltz, Cha-cha-cha, and Rumba.
Class will begin with a pleasant Warm Up made especially for young dancers.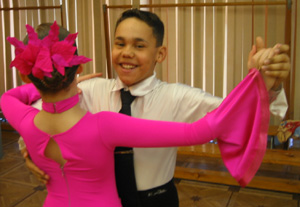 every Friday every Saturday
@Beaverton YMCA @East Side Athl Club
4:00– 5:00 pm 12:45-2:00 pm
Registration by Email or Call is necessary
Young Team Group Class
The best OUTFIT for the class is comfortable (cotton) clothes and soft shoes (maximum heel is 1,5 inches), non marking soles. Bottle of water and little towel would be great. Do not forget your Yoga Mat for the stretching part of the lesson.